All of the titles are available in Hoopla. Because these are presented over Zoom, please register with your email address at least one day prior to the program date so we can connect you to the meeting.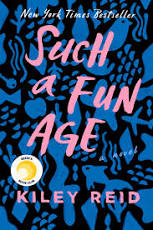 Online Book Discussion: Such a Fun Age by Kiley Reid
7 pm Monday, August 9
White blogger Alix Chamberlain asks her black babysitter, Emira, to take her toddler out on a late-night run to the grocery store when a security guard accuses Emira of kidnapping. The incident, recorded by a bystander, is resolved quickly, but the ramifications on Alix and Emira's relationship are long-lasting. A highly readable, thought-provoking look at race, class and privilege.
Register online.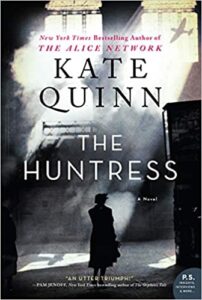 Online Book Discussion: The Huntress by Kate Quinn
7 pm Monday, September 13
Nina Markova, is one of the fearless Night Witches, the all-female Soviet bomber pilots who attack the Nazis by night. Seventeen-year-old American Jordan McBride dreams of leaving her hometown to be a war photographer. British war correspondent Ian Graham is a postwar Nazi hunter, crisscrossing the globe to find murderers hiding in plain sight. All three become entangled with a mysterious cold-blooded killer known as The Huntress in a nonstop thriller.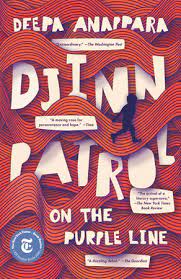 Mystery Book Discussion: Djinn Patrol on the Purple Line by Deepa Anappara
7:30 pm Tuesday, September 14
Young Bahadur has been missing for several days and the police don't seem to care. It is up to nine-year-old Jai, who loves watching police detective shows, along with two of his close friends to find out what happened to their classmate.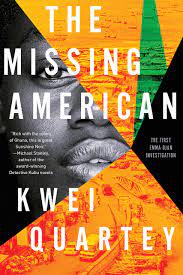 Mystery Book Discussion: The Missing American by Kwei Quartey
7:30 pm Tuesday, October 12
Young Ghanaian P.I. Emma Djan's first case is to investigate the disappearance of  Gordon Tilson, an American widower visiting Accra to meet his online romance, Helena.  Together with Gordon's son, Emma delves into the dark world of internet scammers to  discover – what happened to Gordon.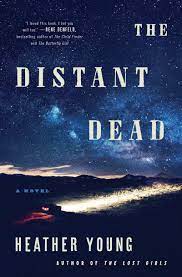 Mystery Book Discussion: The Distant Dead by Heather Young
7:30 pm Tuesday, November 9
The Small Town of Lovelock is rocked when the middle school math teacher is found burned to death. Nora, history teacher and colleague of the deceased, digs around in Adam's past to find out who would want him dead.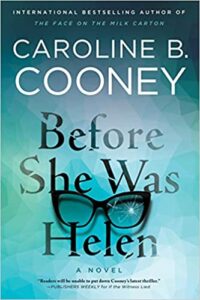 Mystery Book Discussion: Before She Was Helen by Caroline Cooney
7:30 pm Tuesday, December 14
Helen Stephens lives a quiet, contented life in a retirement community in South Carolina.  But a single careless act sets into motion a series of events that could expose her carefully crafted identity, threatening the happy life she has made for herself.  Who was she before she was Helen?